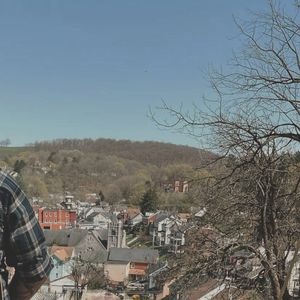 Valley Tapes: CD
Sticks + Stones
Lookin'
Road for Troubadours
95
It Takes a Village
Read more…
Reviews
"Such an incredibly talented singer, songwriter, and musician! Jake is so humble and genuine and and an overall great person. His live performances sound just as amazing as his recorded albums. I promise you won't be disappointed in anything Jake sings! His beautiful voice and well-written and relatable lyrics will leave you excited for all of his future music." -Mackenzie B.
"Amazing talent with singing, song writing, and guitar playing. So easy to listen to & his songs are guaranteed to be on your repeat playlist!" -Jenna L.
​​​​"We went to...hear Jake after listening to his music on Spotify. His voice compliments every cover song he plays, and his original music is even better!  Move over Chris Young and Luke Bryan!" -Susan G.W.
"[Last Resort] begins with an enticing intro that segues into a solidly composed score with a sonorous and richly instrumented arrangement. It is fronted by a skilled lead singer with a fine tone, and a nuanced phrasing and expressiveness." -TuneCore Review
"[Last Resort] captures attention instantly and demands attention throughout the duration of it...[Mach's] overall sound is very dynamic and could be appealing to a range of different audiences with different music tastes." -TuneCore Review